Some watches are built for style, to look sleek and elegant on your wrist. Others, are designed to fit effortlessly into our modern lives. Then there are watches designed to function when you need them most and be the difference between life and death. This is when you need meticulous engineering and world-class craftsmanship.
The most obvious example are dive watches; timepieces that are designed to be worn on the wrist when diving under the water, and uncompromising environment where time really does matter. They come with various features to help you stay in control and accurately monitor your time below the surface. Of course, dive watches are not just useful under the water, and the aesthetic has become popular even for those who prefer to stay on dry land.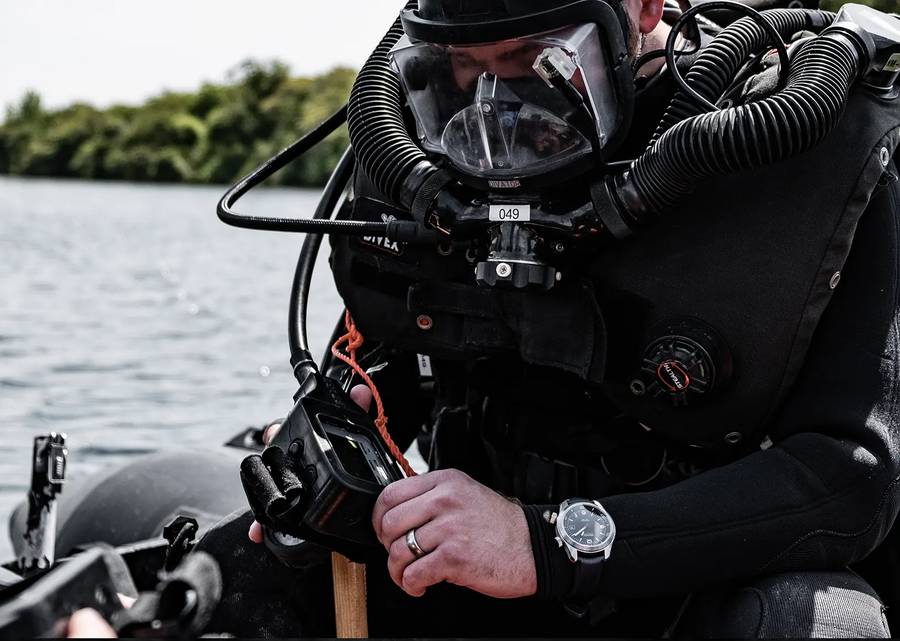 Bremont Argonaut being tested by the Royal Navy Clearance Divers
Over the years, Bremont has developed its Supermarine diving watch collection to the exacting specifications required for professional divers and military personnel, having worked with the likes of the Royal Navy Clearance Divers, Special Forces Units, North Sea Deep Sea Divers and the Royal Marines. Bremont has also worked closely with open water swimmers, free divers, scuba divers and professional sailing teams to ensure our watches can be relied on in any nautical environment. As such, our watches have achieved an enviable pedigree in this field and we are incredibly proud to have created a product which is relied on by the best.
If you are looking for your first dive watch or simply upgrading your existing model, then certain features are essential. Here are four must-haves of any great dive watch.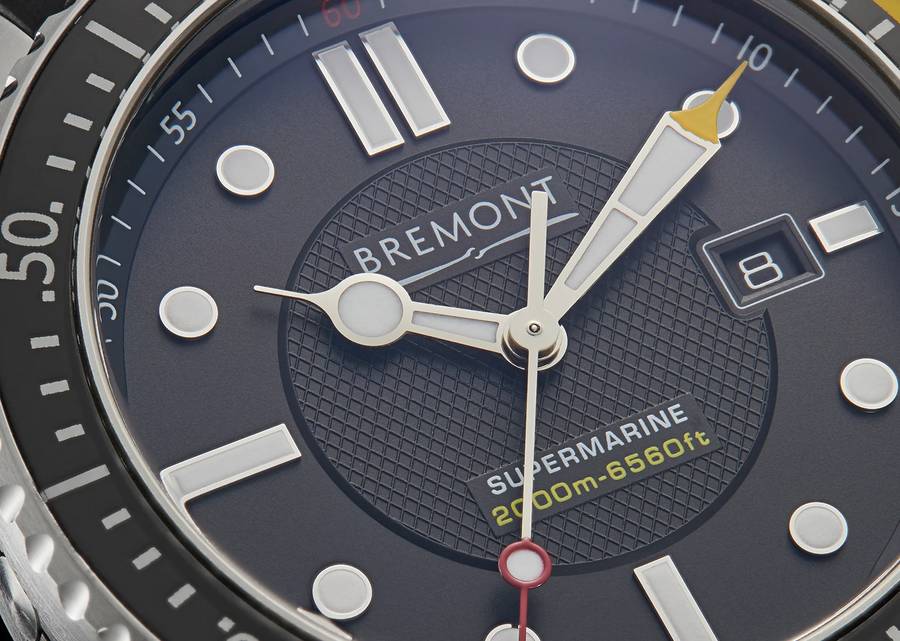 Water resistance
Perhaps the most obvious and essential feature of any dive watch is its water resistance. When you're diving, a splashproof watch is not enough. You need a watch with a high level of water resistance that can handle deep-water diving. Usually, the depth to which your watch is safe to dive is shown on the dial. For diving, the watch should be suitable for use up to a depth of 200m to 500m. Of course, not many divers go that deep, but it's always better to over-spec a dive watch to ensure its robustness. For deep sea diving, you will need a watch suitable for use up to 1,000m. Bremont tests its dive watches far beyond the limits stated on their dials, our dive watches are tested from 300m all the way down to 2,000m.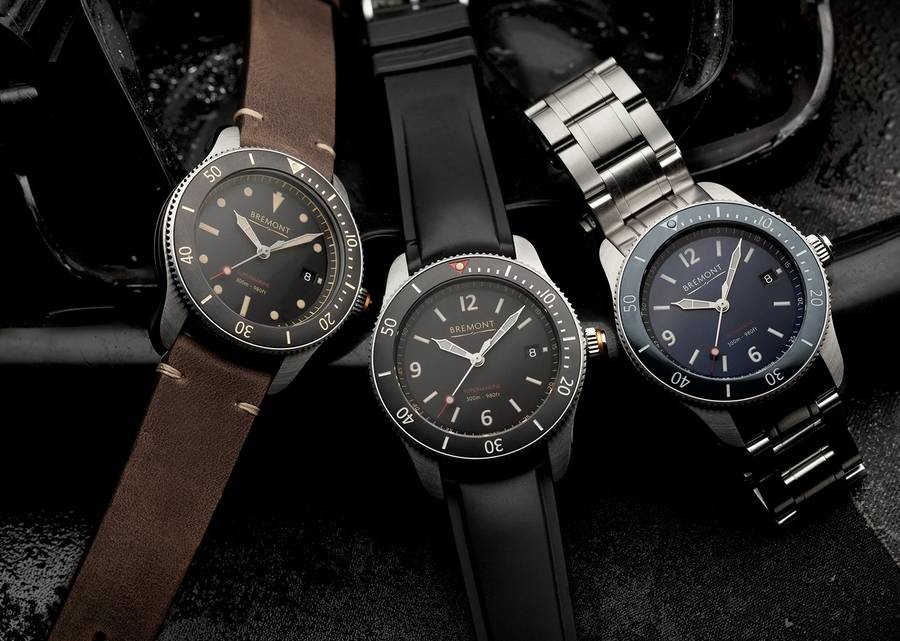 It's not just exposure to water that dive watches need to resist but also pressure. The deeper you go underwater, the greater the weight or pressure from the water above. This can put tremendous strain on your watch, so it needs to be able to withstand these challenges. The ATM or bar rating tells you how deep you can safely go. For reference, 1 ATM or 1 bar is equivalent to 10m of water depth. A 20 ATM rating, for example, means your watch is safe to go to depths of up to 200m. To combat this pressure, a helium release valve is fitted to the S500 and S2000 ranges to prevent the crystal being blown out by an internal pressure build up, which is caused by helium that has seeped into the watch case.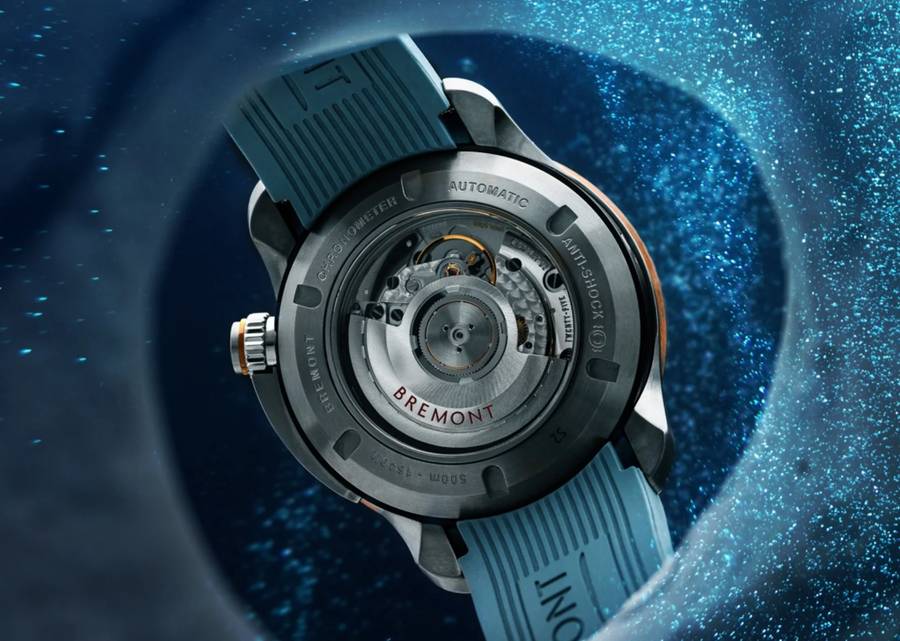 Precise timing
Since the first underwater watch was manufactured just over 100 years ago, almost every diver has included a watch as an essential piece of their diving kit. Simply put, you need to know exactly how long you have been down to ensure you have enough air. That's why you really need your watch to be accurate and reliable and why investing in quality always pays.
Bremont is built on precise timekeeping. Only the highest quality components are used in our movements. Every core watch bearing the Bremont name is chronometer-tested, then further subjected to a rigorous quality control programme. The results are all documented in detailed records securely stored at our headquarters.
Every watch in our core collection is accompanied by a performance certificate which confirms that the mechanical movement has passed each of the rigorous precision tests necessary for the ISO 3159 designation. For example, ISO 3159 certifications take 15 days to complete over several different temperature ranges and watch positions. The average daily variation rate must be between -4 and +6 seconds. With 86,400 seconds in a single day, it means every single Bremont watch is 99.998% accurate.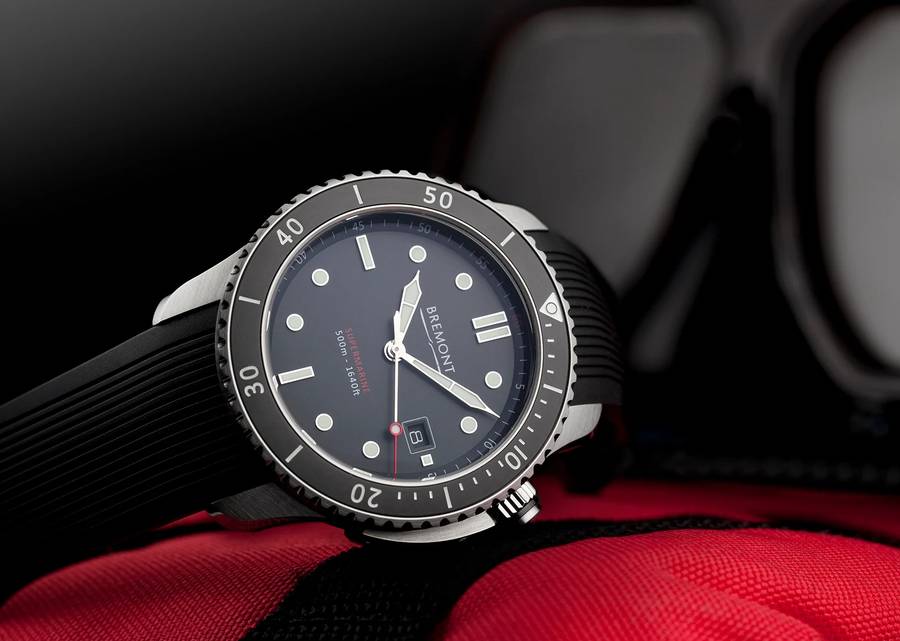 Rotating bezel
This is another key feature that separates diving watches from regular watches. This device lets you mark on the dial of the watch the point you enter the water or measure how many minutes you have been under. This helps you to calculate how much air supply you have left and how long you can remain below the surface. There are two types of bezels on dive watches; unidirectional bezels, which rotate in one direction, and bidirectional bezels, that rotate both ways. A unidirectional bezel has certain advantages in that it can't be accidentally knocked backwards, leaving you short of air. As it only moves one way, the worst that can happen is that you come up early. It's for this reason that many watches in the Supermarine Collection are designed with unidirectional bezels.
Luminosity
Diving can often be accompanied by low visibility, and the deeper you go, the darker it gets. You need to make sure that you can see your watch when you're down. Ideally, you will have a flashlight if diving at any depth, but you can't always rely on this, and it can be challenging to use if you are holding other things. That's why luminous hands and hour markers and a luminous dot on the bezel marker are essential. Even when visibility is low, you should still be able to see the current time and your bezel point telling you when the time is up. Supermarine Collection watches are designed with multiple-layers of Super-LumiNova® on the markers, numerals and hands, with luminous markers on the bezel enabling quick and easy reference, even in murky conditions. In addition, there are nine layers of anti-reflective coating on both sides of the sapphire crystal, so you can always rely on excellent visibility.
There are several other features that are very useful on dive watches. These include screwdown crowns that prevent water ingress and a screw-in case back to ensure the watch is extra watertight. Additionally, Bremont also incorporates an 'Anti-Shock' movement mount into its dive watches with water resistance over 500m, this helps protect the movement from significant shocks and jolts.
Diving watches, which originated in the military, are rugged and tough, and incredibly functional. However, there is no reason they can't also be elegant and stylish too. Diving watches can also make a superb everyday watch, with the superior engineering and mechanism being just as appealing out of the water as in it. However, if you are wearing your watch on a dive, you need to be able to rely on accuracy.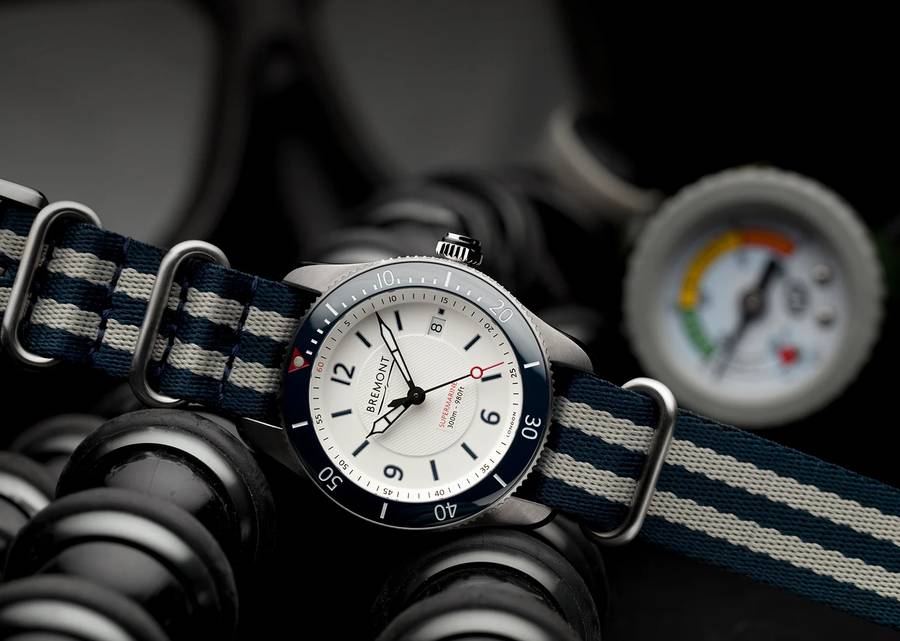 Dive watches have a fascinating history, built on technological developments and necessity. For watches that strike the right balance between function and style, take a few moments to explore the Bremont Supermarine Collection. These skilfully crafted and superbly designed watches will also fulfil any professional diving requirements, with a choice of designs in the range. Hugely desirable and collectable, the Supermarine Collection can be the perfect starting point for your watch journey or a superb addition to your collection.