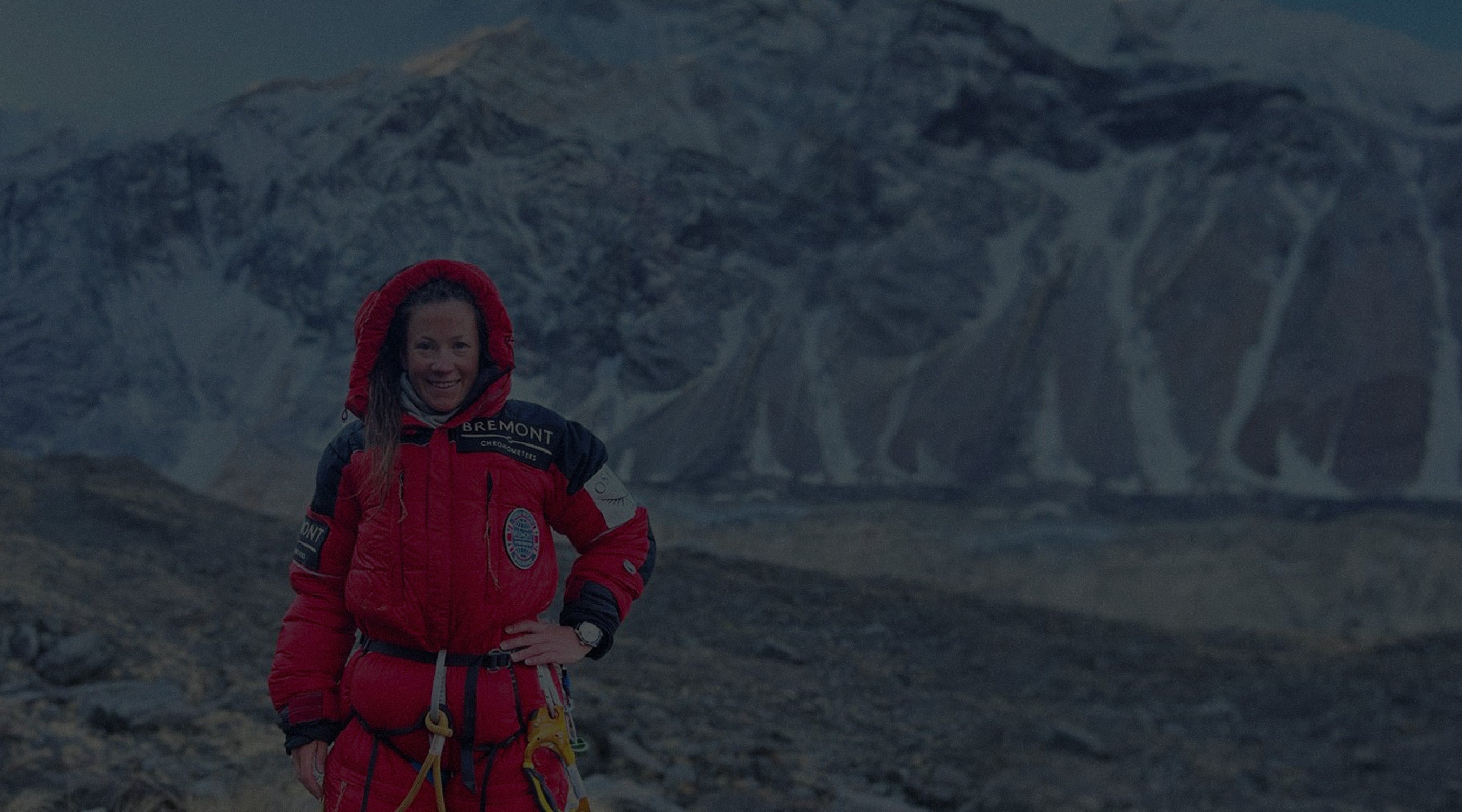 BREMONT AMBASSADOR
kristin harila
WORLD-RECORD BREAKING MOUNTAINEER
ABOUT KRISTIN HARILA
Kristin Harila is a 37 year old professional athlete from Norway. A former cross-country skier, Kristin currently runs her own guiding company and leads ski expeditions in the arctic.

Her success in previous expeditions and summit attempts inspired her to embark upon an
expedition to summit the 14 highest peaks on Earth above 8,000m, of which only 44 people
had accomplished before. In July 2023 Kristin rewrote the history books in what was a
monumental effort to claim the title of the fastest person ever to climb all 14 peaks, completing
the challenge in 3 months, 17 hours and 45 minutes and marking a significant milestone in mountaineering history.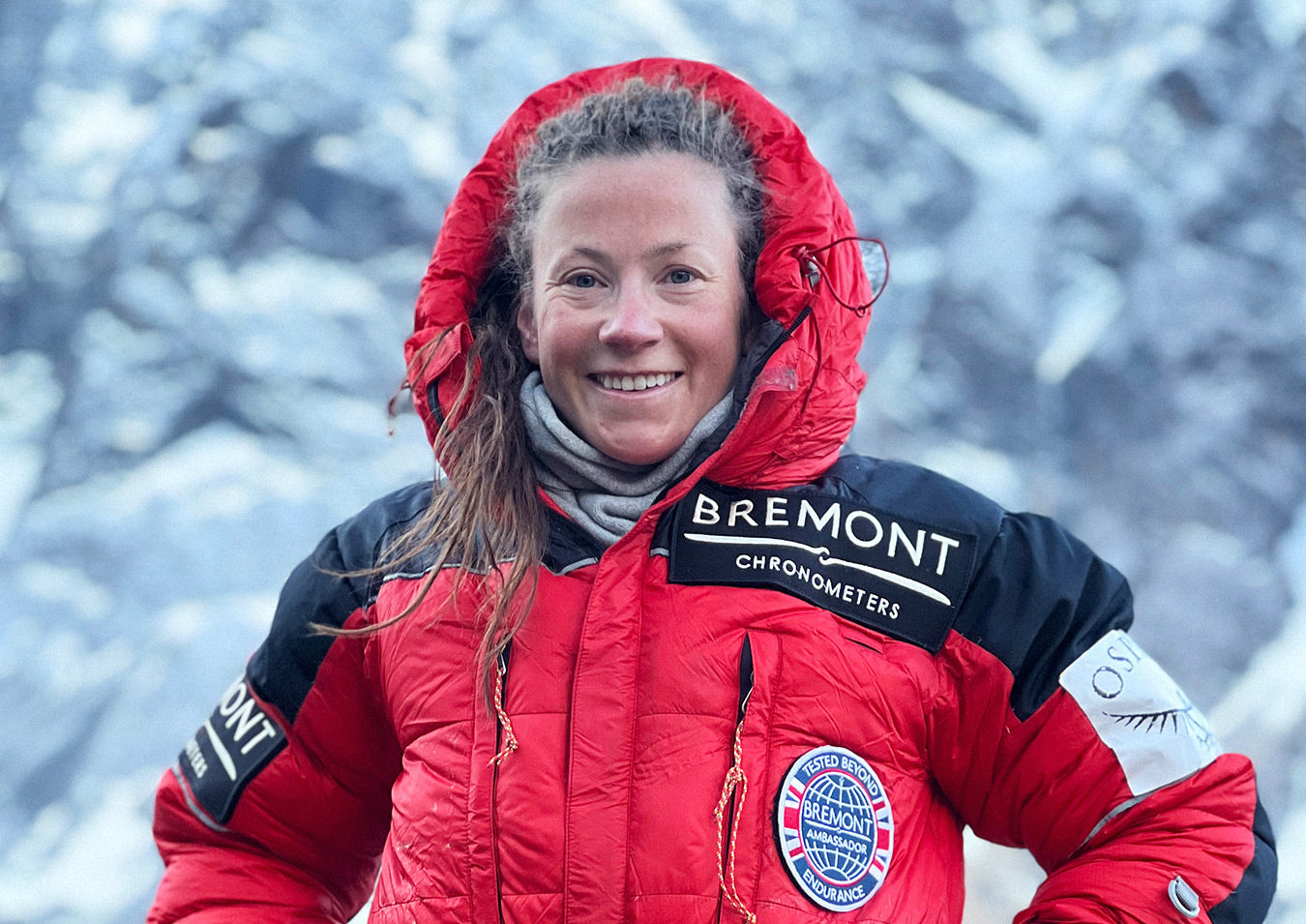 THE BREMONT Q&A
Q&A
WHAT DOES TIME MEAN TO YOU?
"I have had some deaths in my close family and when this happens you get a stark reminder of reality; that the time we have is limited. Therefore, it is important to spend time doing the things that you are extremely passionate about and want to do. I am, in many ways, a breakaway who like to disrupt traditional expectations. I want to do the crazy, the impossible and the extraordinary. You could call that adventure. Time also has something to do with different periods of one's life. In the short years that I have lived I have had many different lives. From being a driver, professional cross-country skier and prison officer, and now a mountaineer."

HOW DO YOU SPEND YOUR TIME?
"Challenges. Solving impossible tasks. Sometimes I ask myself: Why can I not choose a simpler life? Why do I always have to the choose the hardest part? I find fulfilment in experiencing the results of what I am able to accomplish."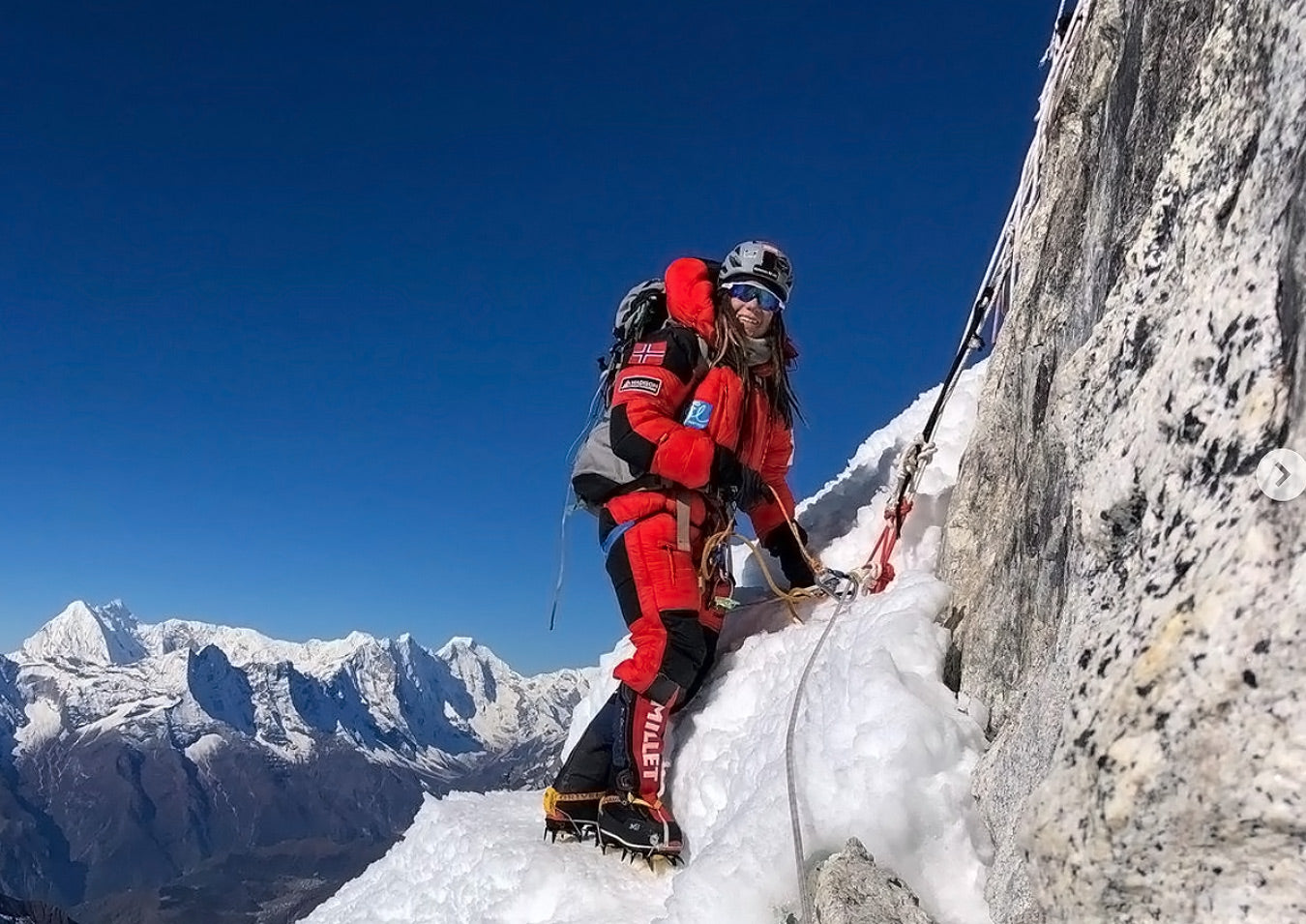 WHAT DRIVES YOU TO WANT TO ACHIEVE YOUR GOALS?
"I get peace of mind in nature and on this type of trip. It may also have something to do with having a genuine curiosity about life. To enter with open eyes and an open mind and not least, to take advantage of your own potential. Børge Ousland said that a feeling of mastery is an underestimated driving force in everyone. That we humans like to be good at something. Overcome difficult challenges and gain recognition for a good job. To succeed you must believe in yourself and that what you are doing is right."

WHAT HAS BEEN THE MOST TESTING TIME FOR YOU ON THE MOUNTAINS?
"There was one moment where we thought we were going to die. It was in Nepal during a climb on Dhaulagiri VII, also called Putha Hiunchuli at 7,246 metres when we were taken by a storm at Camp 2. We were only three climbers and a guide and there was no organized programme. We spent a total of 19 hours reaching the top and down to basecamp in the most extreme conditions. After that trip I did not feel my toes for half a year."
THE FASTEST MOUNTAINEER OF OUR TIME
On July 27th 2023, Kristin Harila summitted K2, the 14th 8,000m peak of the challenge, accomplishing her goal and setting a new true summit world record.
LEARN MORE
KRISTIN WEARS
S300 VIGO
"The Bremont S300 is trustworthy, sturdy and accurate. Everything you demand from something you wear while pushing your limits to the extremes."
previous summits & expeditions
2015:
• Kilimanjaro, Afrika. 5,895m (Seven Summits)
2019:
• Lobuche East, Nepal. 6,119m
• Dhaulagiri VII (Putha Hiunchuli), Nepal. 7,246m
2020:
• Aconcagua, Argentina. 6,961m (Seven Summits)
• Co Adolfo Calle, Argentina. 4,270m
• Pico Vallecitos, Argentina. 5,370m
• Finnmarksvidda solo skiing, 500 km from Alta, Kautokeino and Vads. 18 days.
2021:
• Mount Everest, Nepal. 8,849m (Seven Summits)
• Lhotse, Nepal. 8,516m (fastest woman from summit Mount Everest to summit of Lhotse, 12 hours)
• Island Peak, Nepal. 6,189m
• Ama Dablam, Nepal. 6,812m