To test Bremont's manufactured movement series, the ENG300, the luxury British watchmaker created a concept test instrument to put it through the most extreme testing environment, equalling that of fighter ejection seat technology. Enlisting the support of renowned British aviation company Martin-Baker it would have to be designed, developed and built to endure anything a pilot might and more. The test instrument that was developed captured the imagination of both Bremont and Martin-Baker who have subsequently decided to launch it in its own right, and so was born the Limited Edition MB Viper, a lightweight model crafted from titanium and anodised aluminium.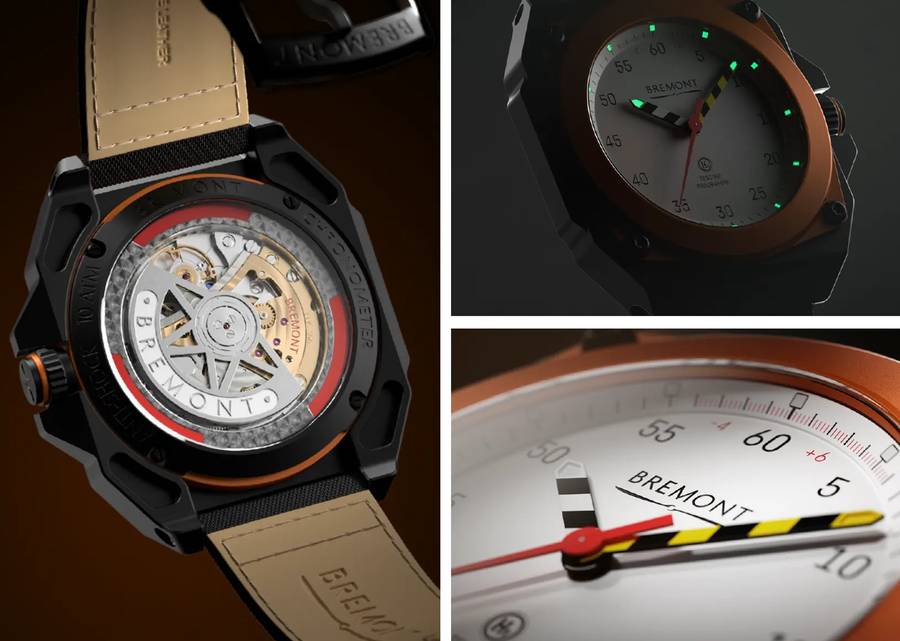 Pushing boundaries to understand the true performance potential of Bremont's ENG300 movement, the ultimate challenge had to involve putting it through the rigorous schedule of environment testing conditions that Martin-Baker deploys across its suite of fighter ejection seats. This included Live Ejection Testing, Zoom Temperature Climb Testing, Extreme Temperature Endurance, High Altitude Testing and Salt Fog Testing. To this end, Bremont initially developed a functional and minimal casing housing a shock isolating mount that could be fixed to the cockpit 'dashboard' of a Martin-Baker live ejection 'simulator'. The test instrument was then developed further with the addition of forged carbon fibre lugs so that it could be affixed to an ejection manikin. Most importantly, the movement, protected by Bremont's patented Anti-Shock movement mount, passed with flying colours and maintained impeccable time.
Developing the concept model into a limited edition piece is an exciting proposition that will undoubtedly appeal to collector's interested in something unique with real testing credibility behind it. The MB Viper is notably the first model in Bremont's iconic Martin-Baker range to house an ENG300 movement which is visible through its flat exhibition case back. The 43.5mm matte DLC Grade 5 titanium case employs a protective carbon coating and features an anodised 6082 aluminium case middle. Limited to only 300 pieces, the MB Viper not only showcases a different design direction for Bremont but is a true embodiment and representation of what the brand has achieved in its design, engineering, and manufacture.
The self-winding ENG352 calibre boasts a 65-hour power reserve with silicon escape wheel, free sprung hairspring with inertia weight timed balance and KIF shock protection. The movement features rhodium plated bridges with a gold-plated automatic bridge and is encased by Bremont's trusted rubberised AntiShock mount that was developed back in 2009 when the brand first started working with Martin-Baker.
The vibrant orange anodised aluminium case middle is secured with 4 corner Torx® screws and encircles the highly legible white dial with a seconds track. Hours are marked on the dial ring with green emission Super-LumiNova® along with the tips of the chevron-decorated hands whose pattern nods to the signature ejection pull handles seen on fighter ejection seats. This particular feature was actually inspired by some of the very early unreleased MB prototype designs and unlike all other MB models, the MB Viper features a different seconds hand, mimicking that which was used on the test instrument. The tactile matte black lugs, which taper towards the screw down crown, have pockets machined into the rear of them to further reduce weight. Completing the look, the MB Viper comes with two canvas straps, one orange and one black.
Bremont Co-Founder Nick English comments: "When Martin-Baker first approached us in Bremont's very early days, it wasn't a branding exercise, it was with a vision of creating the definitive aviation watch. The testing that they could offer was something previously untried or tested in this industry, it was entirely unparalleled. It's truly remarkable what these mechanical timepieces can actually withstand. For me it really is the ultimate pilot's watch and it's exciting to still be testing the boundaries of the possible with such an innovative and technically excellent British business at the centre of aeronautical and military engineering.
We're incredibly proud of what we've created together, and interestingly, much of the Bremont MB Viper testing was carried out in conjunction with the Martin-Baker Mk18 seat in the Korean KFX Fighter ejection test programme. The Mk18 seat can also be found in other fighter aircraft like the F-16 'Viper'. This new limited edition is pioneering for Bremont with its use of the ENG352 movement, and it's a timepiece we are incredibly proud of. It really is tested beyond endurance."
Dating back to 2009, Bremont's partnership with Martin-Baker truly gave birth to a new generation of pilot's watch, the Bremont MB. The MB Collection remains to this day the only mechanical timepieces to have undergone and withstood the rigours of live ejection seat launches. Martin-Baker, the British aviation company responsible for supplying over 70% of the western world's Air Forces with fighter ejection seat technology, is at the very pinnacle of British engineering and innovation; the now iconic Bremont MB range has redefined the aviation watch world. Never has a mechanical watch gone through such extensive testing.
Andrew Martin, Business Development Director and grandson of Sir James Martin, Co-Founder of Martin-Baker, comments: "This is a relationship which has continued to flourish for more than 15 years. It's a relationship built on a shared passion for engineering excellence and British innovation. I simply cannot think of another timepiece that has been subjected to this such a draconian testing schedule and pass with flying colours. It is truly exciting what can now be achieved in this country in horology. We all have a lot to be proud of."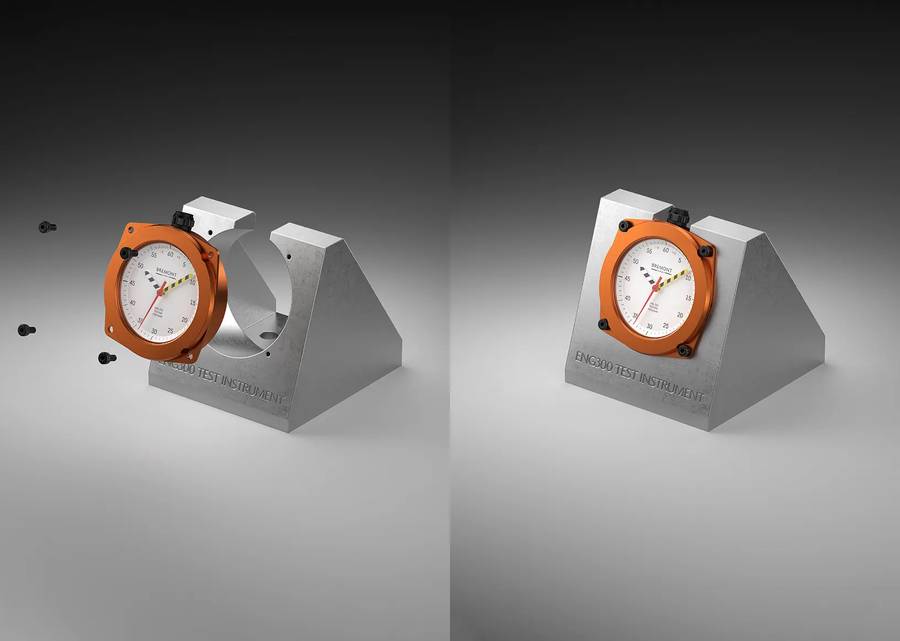 THE ENG300 TESTING PROGRAMME ENG3OO TEST INSTRUMENT
The unique shape of the watch originates from a special mount engineered by Bremont, designed to securely fix the ENG300 Test Instrument in place whilst being subjected to HALT (Highly Accelerated Life Testing) – a number of rigorous tests completed in the laboratory by Martin-Baker.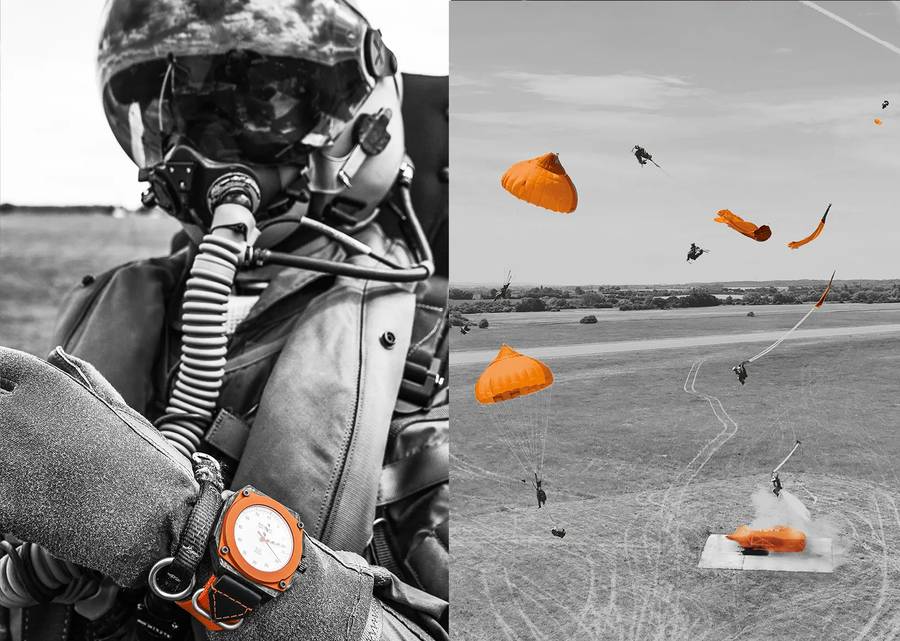 ZERO/ZERO EJECTION TEST
A zero/zero ejection test is one of the closest representations of a real live ejection. The test manikin, with watch strapped to wrist, is propelled from zero to 120ft in 2 seconds while experiencing forces of up to 15G.
ZOOM TEMPERATURE CLIMB
Simulates ejection temperatures from 50,000ft to ground level.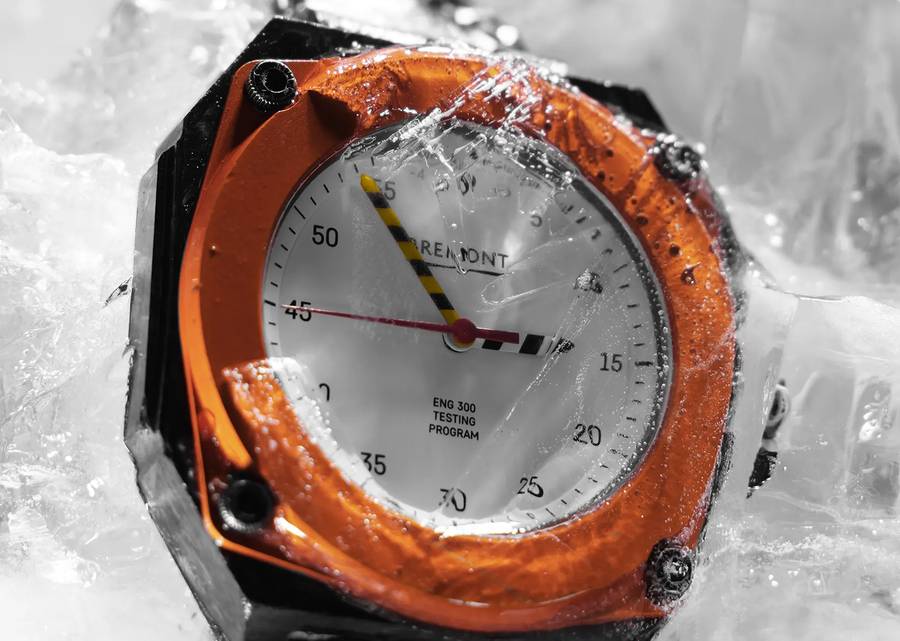 ICE BLOCK FREEZE
The watch is fully submerged for over 21 hours and frozen at -5 deg C. This tests the seals of the watch as the ice expands, demonstrating the ability to endure freezing temperatures.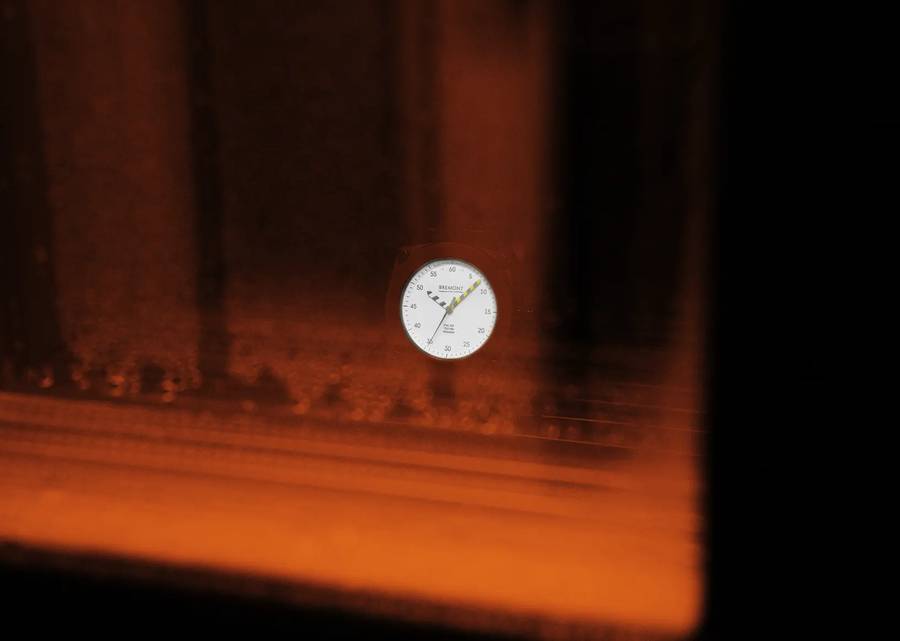 EXTREME TEMPERATURE ENDURANCE
The watch is subjected to Extreme Temperature Testing to ensure it continues to operate in extreme conditions. The watch is held for one day in temperatures as low as -46°C, and then up to 49°C for a further 24 hours.
HIGH ALTITUDE
The watch is held in an Altitude Test Chamber to simulate taking it up to 100,000 feet for 60 minutes before being rapidly brought down again.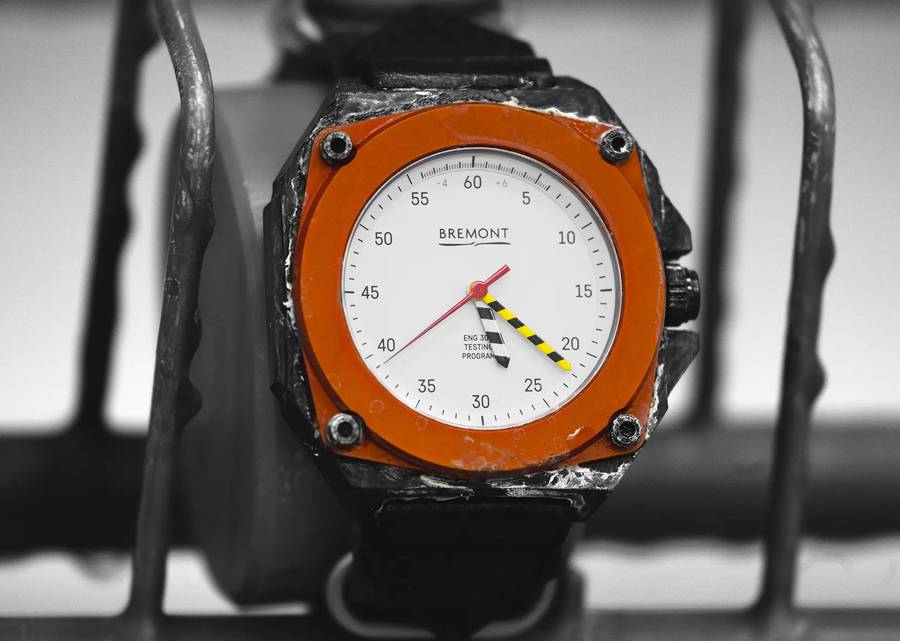 SALT FOG
The ACDT (Aircraft Carrier Deck Test) simulates the level of salt fog and humidity that an aircraft carrier deck would endure during a 6 month tour. Exposure to salt and then drying for 96 hours tests the watch against corrosion and the binding of moving parts.